EKG Rhythms (6.0 CME Credits)
Purchase includes:


12-month online access to all course material
6.0 CME credits and certificate upon completing course requirements

Course instructor: Anthony Kashou, MD (The EKG Guy)
Course overview: EKG Rhythms is an accredited course designed for those with a basic level of understanding of the EKG, or completed our EKG Basics course, and for those interested in a refresher master EKG rhythms. It is comprised of 35 lessons with corresponding videos and abundant practice material to master all topics along the way. Course objectives are described below.
Target audience: This activity is appropriate for all healthcare providers interested in learning more about ECG interpretation, especially ECG technicians, physicians, and allied health staff among others.
Credit and certificate requirements:


Complete pre-course assessment

Complete all 35 lesson videos and corresponding practice material

Successfully pass post-course assessment

Complete course evaluation

Important disclaimer:

Some content in this course is included in other CME courses (i.e., Comprehensive and High-Yield EKG Courses). Therefore, if you do enroll and receive credit from this course, you will not be eligible to claim it for other courses, namely the Comprehensive EKG Course or High-Yield EKG Course. If you need additional credit, consider one of the higher credit course options. If duplicate credit is accidentally claimed, it will not be valid should any auditing occur. Please do not hesitate to contact us with any questions or concerns prior to purchasing.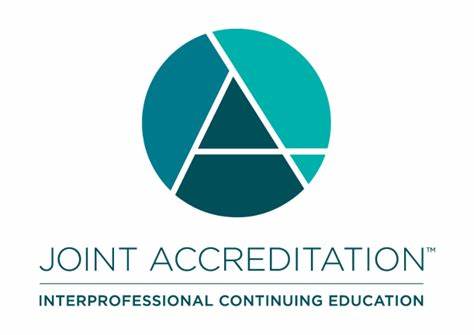 Accreditation Statement:
In support of improving patient care, this activity is planned and implemented by Mayo Clinic College of Medicine and Science and The EKG Guy. Mayo Clinic College of Medicine and Science is jointly accredited by the Accreditation Council for Continuing Medical Education (ACCME), the Accreditation Council for Pharmacy Education (ACPE), and the American Nurses Credentialing Center (ANCC) to provide continuing education for the healthcare team.

Credit Statement:
Mayo Clinic College of Medicine and Science designates this enduring material for a maximum of 6.0
AMA PRA Category 1 Credits™.
Physicians should claim only the credit commensurate with the extent of their participation in the activity.
Course Objectives

Explain the mechanism of various atrial rhythms.
Describe the ECG features associated with various atrial rhythms.
Identify various atrial rhythms on a 12-lead ECG.
Explain the mechanism of various AV junctional rhythms.
Describe the ECG features associated with various AV junctional rhythms.
Identify various AV junctional rhythms on a 12-lead ECG.
Explain the mechanism of various ventricular rhythms.
Describe the ECG features associated with various ventricular rhythms.
Identify various ventricular rhythms on a 12-lead ECG.
Describe the clinical significance of various atrial, AV junctional, and ventricular rhythms.
Describe the difference between asystole and pulseless electrical activity.
Identify the basic ECG features associated with single-chamber atrial and ventricular pacemakers as well as with dual-chamber pacemakers.
Additonal Course Information
Disclosure summary: As a provider accredited by Joint Accreditation Interprofessional Continuing Education, Mayo Clinic College of Medicine and Science must ensure balance, independence, objectivity and scientific rigor in its educational activities. Course Director(s), Planning Committee Members, Faculty, and all others who are in a position to control the content of this educational activity are required to disclose all relevant financial relationships with any commercial interest related to the subject matter of the educational activity. Safeguards against commercial bias have been put in place. Faculty also will disclose any off label and/or investigational use of pharmaceuticals or instruments discussed in their presentation. Disclosure of these relevant financial relationships will be published in activity materials so those participants in the activity may formulate their own judgments regarding the presentation.
Relevant financial relationship(s) with industry: None.
No relevant financial relationship(s) with industry: Anthony Kashou, M.D.
References to off-label and/or investigational usage(s) of pharmaceuticals or instruments in their presentation: None.
Disclaimer: Participation in this educational activity does not indicate nor guarantee competence or proficiency in the performance of any procedures which may be discussed or taught in this course. You should be aware that substantive developments in the medical field covered by this recording may have occurred since the date of original release.
Prerequisites for participation: There are no prerequisites needed prior to participating in this education activity.
Method of participation: Participation in this activity consists of reviewing the educational material, completing the learner assessment, and course evaluation.
Release date: 01/01/2021
Expiration date: 12/31/2023
Acknowledgement of Commercial Support: No commercial support was received in the production of this activity.
Bibliographic Resources: Bibliographic resources are provided within the activity.